New Lamps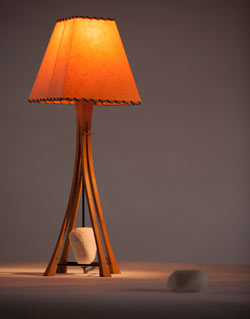 I am a cabinet maker and have recently designed a new range of table lampstands, the provenance of these stems from the standard 'Helix' lamp, which I have made for a number of years.
They are handmade lampstands, each one is cut freehand from a single piece of locally sourced, sustainable ash, bent and twisted to give an elegant shape. There are a variety of colours - natural, tan or black and they come in a matt, textured finish. A stone is suspended from the flex to help lower the centre of gravity, i.e. make it more stable, as well as to add an interesting design feature. Each stone is different and, therefore, each lampstand is unique.
* lampstands approximately 20"x 6" x 6" (510mm x 155mm x 155mm)
* British 3 pin plug and a switched bayonet lamp fitting ( bulb not included, but recommend 60 watt or low-energy equivalent).
A wide variety of shades can be used. The ones shown are handmade parchment shades with leather stitching (£39).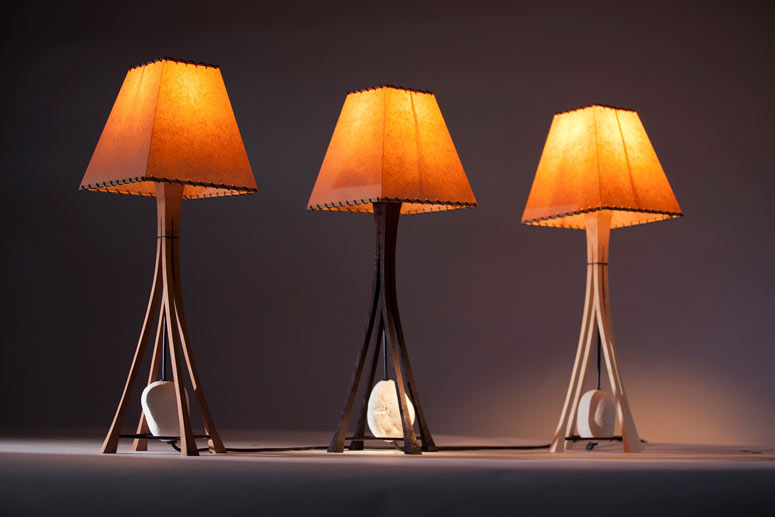 Handmade lampstands